From Boring Stocker...To Shocker!
...

To see how you can own this Custom Jeep, Call 503-257-6604 and ask for Todd
>Click on an Image below< to see our YouTube video series featuring the build of this custom Jeep from beginning to end.
Episode 1
Episode 2
Episode 3
Episode 4
Episode 5
Episode 6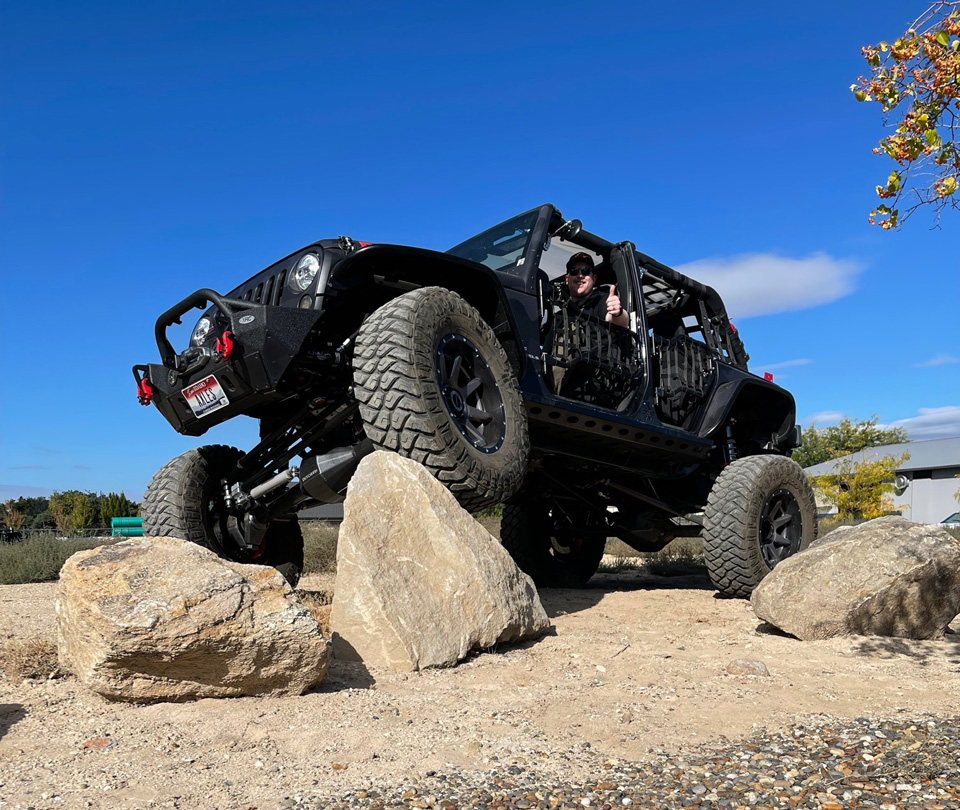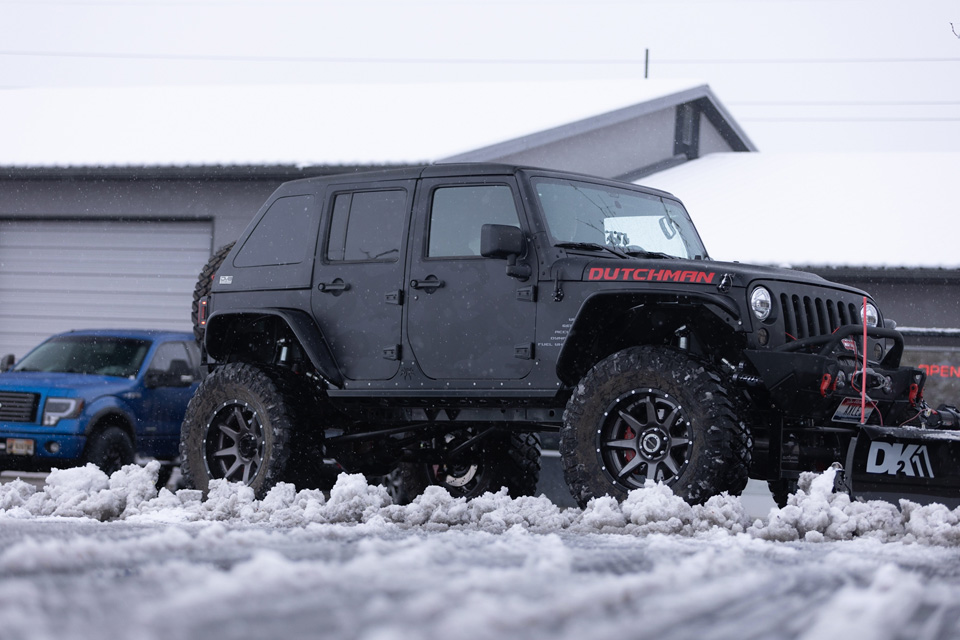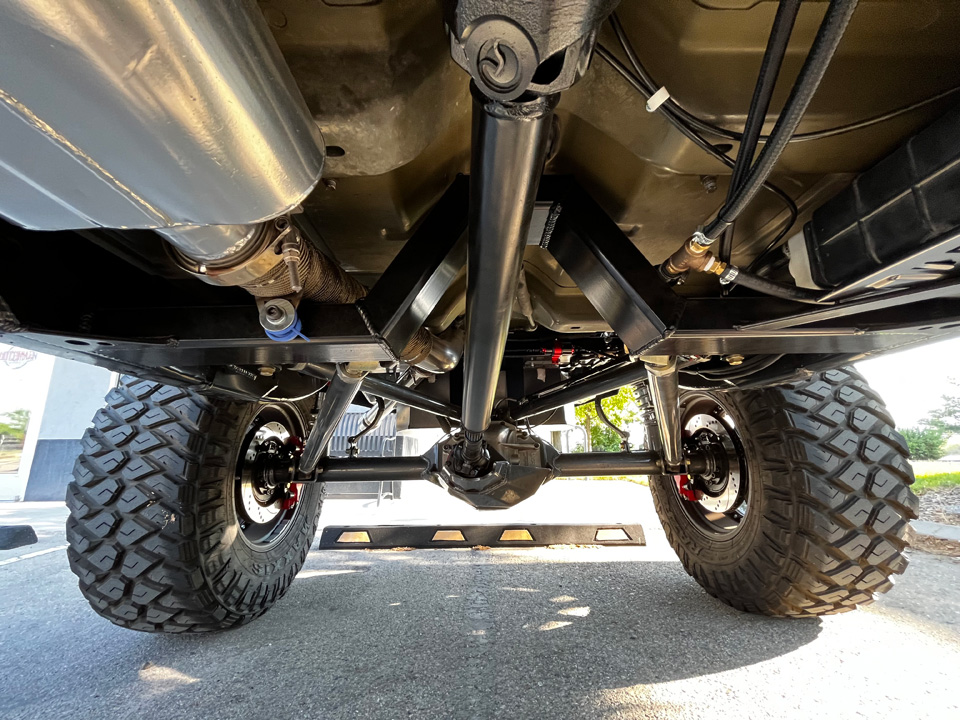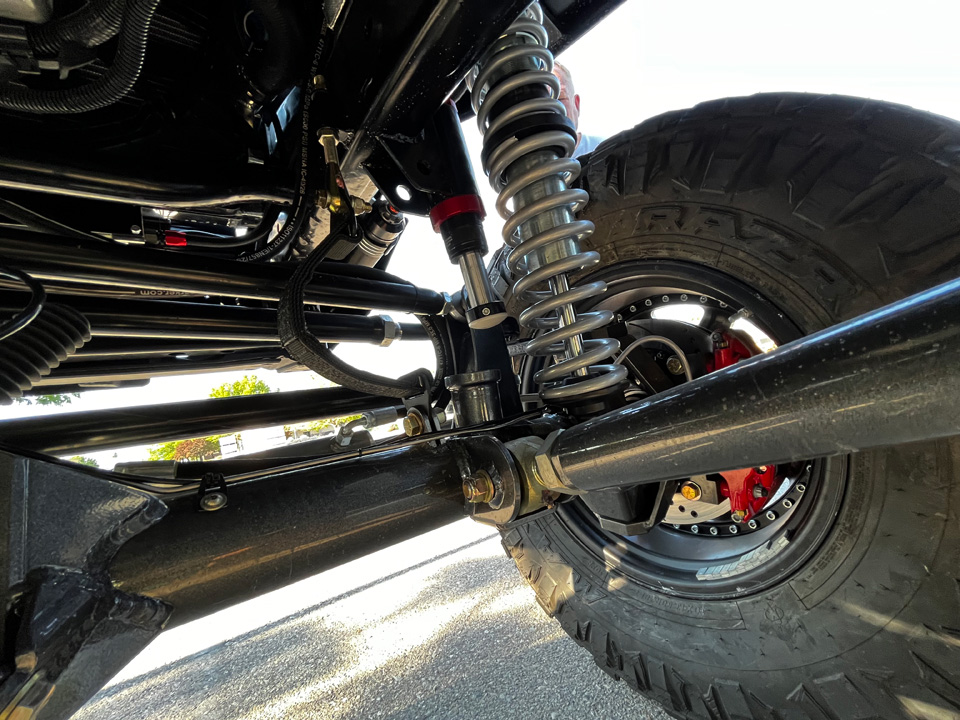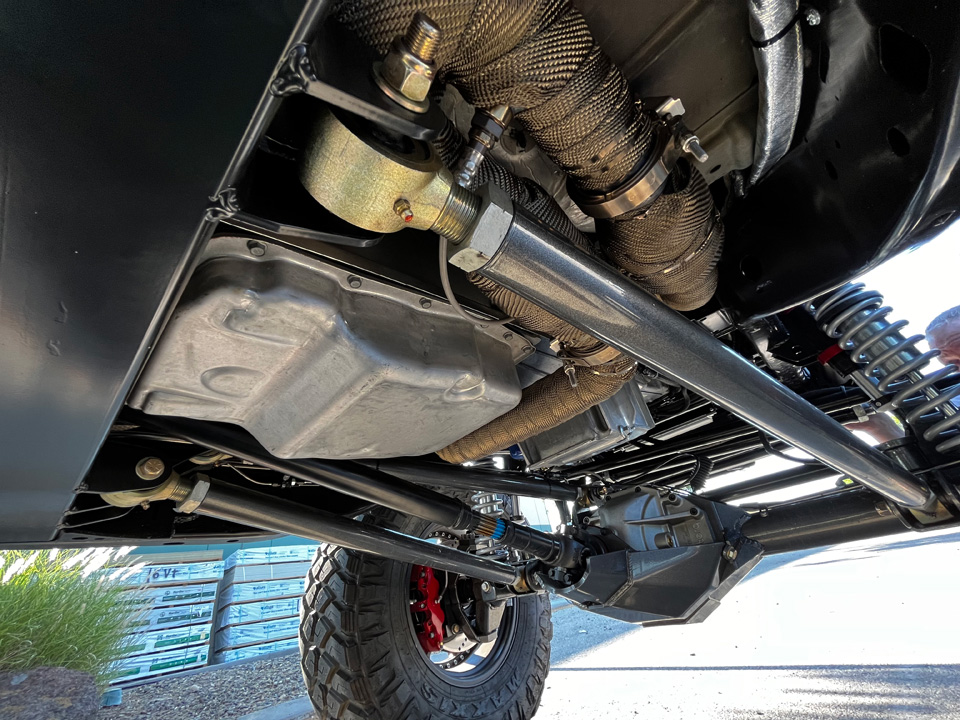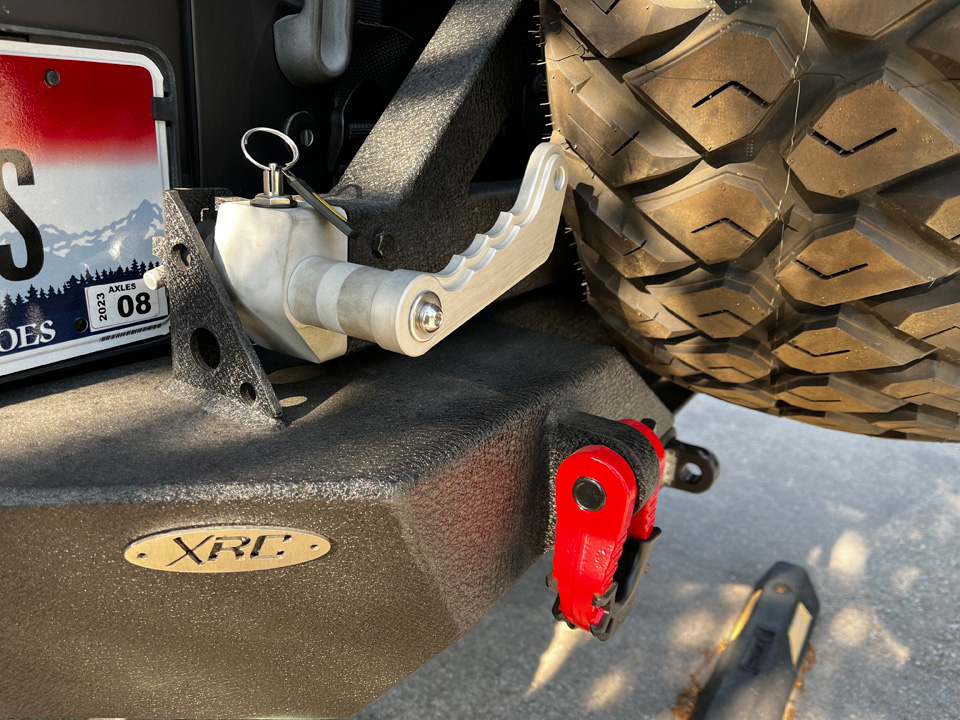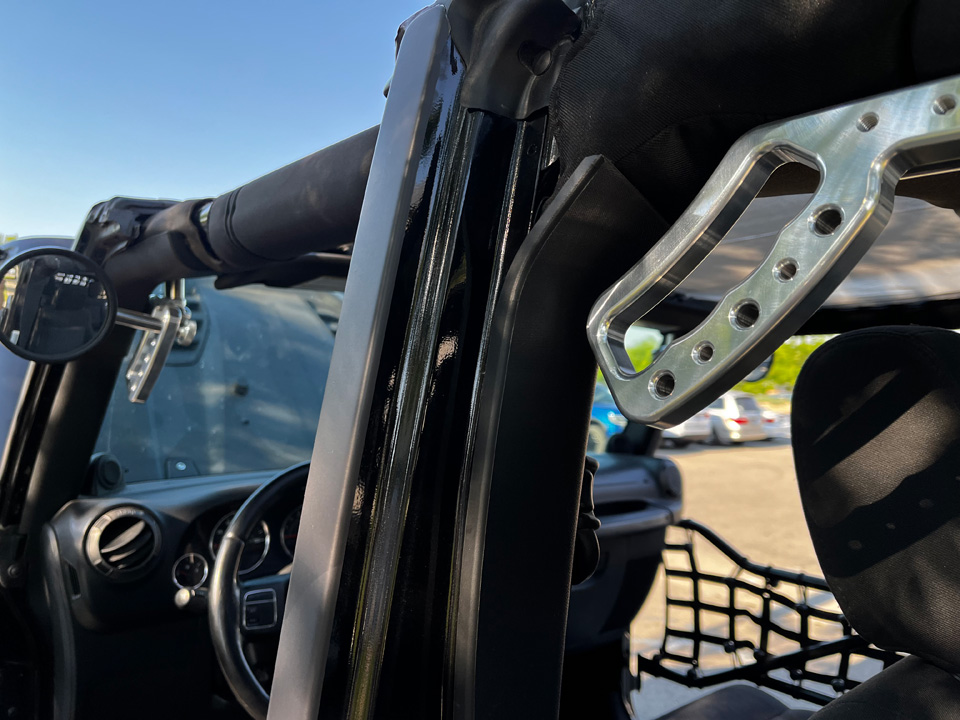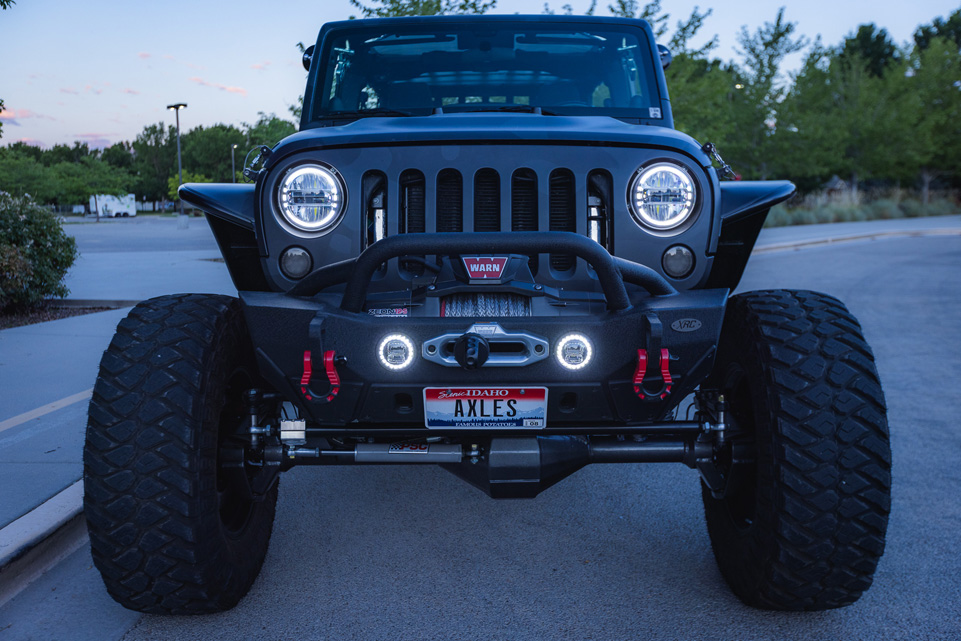 Ok, unquestionably there a lot of Jeep JK's for sale!!! Want to insure you never see another Jeep like yours? Want a very capable Jeep to conquer the more difficult trails at Moab? Well…we've got the custom Jeep for you!

We started with a 2011 JKU and went crazy from there. ALL NEW!!! The only thing used is the seats & body sheetmetal [except the fenders, rock sliders, bumpers].
This is a Dutchman Axles shop build and the true cost of all the Jeep, parts, and labor would be ALOT!!! [Lots of hours and receipts to back it up].

Read on for most of the breakdown.
2011 Jeep Wrangler: [$15,000]

DRIVETRAIN: [$20,950]
-V8 swap using a new crate Truck/SUV LS 6.2 & 6 speed 6L80 tranny [Emissions legal Conversion kit, motor, transmission]
FRONT Axle Assembly: [$16,300]
-Dutchman built GM 14 bolt -- drop style like a Ford 9 inch, but much stronger utilizing a 10.5" ring and pinion.
-XHD Fabricated style housing with a HD skid plate [that protects all the way up to the U-Joint]
-Extra thick wall 3 1/2" diameter DOM tube
-Spidertrax Ultimate knuckles
-Dutchman's new Forged Billet style Dana 60 35 spline axle shafts
-ARB 35 spline air locker
-Wilwood BIG 14" disc brakes with AERO6 6 piston calipers
-Dynatrac Locking hubs

REAR Axle assembly: [$13,299]
-Dutchman built GM 14 bolt Floater rear end [Also drop out style]
-XHD Fabricated style housing with a HD skid plate [that protects all the way up to the U-Joint]
-Extra thick wall 3 1/2" diameter DOM tube
-Dutchman Hy Tuf 35 spline axle shafts
-Currie F-350/450 1 ton unit bearings
-ARB 35 spline air locker
-Wilwood BIG 14" disc brakes with AERO4 4 piston calipers

SUSPENSION & STEERING:
-Custom front 3 link & Rear 4 link kit [Brackets only=$3,250]
-Dutchman built control arms using rebuildable Jonny Joints [$1,863]
-Genright crossmembers [$3,350]
-Coil Overs: Fox Factory Race 2.5 DSC on all 4 corners [12" travel shocks] [$6,699-includes the tuning]
-Springs & Shock Tuning advice: Accutune Offroad
-PSC cylinder assist kit [$956]
-Ported and rebuilt steering box [$757]

CUSTOM XHD Driveshafts & 1350 Series Forged Yoke Conversion Kit: [$1,582]
-Adams with thick wall DOM tubing

WHEELS & TIRES:
-Wheels: Fuel Offroad, 2 piece, Rampage model D238 [$2,970]
-Tires: Maxxis Razr MT 40's [$2,625]

EXTERIOR: [$9,982]
-Custom Black Camo vehicle wrap
-Smitty Built fabricated bumpers
-DV8 slant back insulated top
-Steinjager tube doors & nets
-Poison Spyder Aluminum fenders and steel rock sliders

INTERIOR: [$843]
-Console mounted air locker control switch panel
-Overhead mounted accessory light switch panel
-Later model "Tapshift" gear selector conversion [Allows manual shifting if desired]

ARB Compressor: [$635]

RECOVERY:
-Winch - Warn Zeon 12-s platinum [$2,701]

UNDERCARRIAGE:
-Genright custom 25 gallon gas tank and protective skid plate/box [$2,877]

CUSTOM Stainless exhaust system: [$1,096]
-Holley high flow cats
-Flowmaster Delta 50 muffler [2 1/2" dual in, 3" single out]

CUSTOM Stainless brake lines: [$264]

SNOW PLOW, Remote Controller, and Winch: [$1,920]
-Easy on/off, and adjustable
---
---
---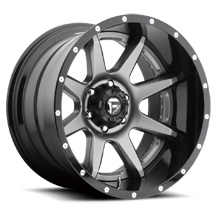 ---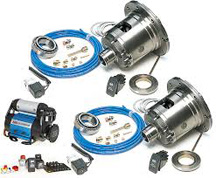 ---
---

---
---